On until Sunday 10 July 2016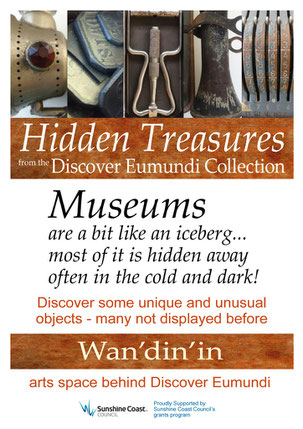 An exhibition of some unusual and dare we say quirky and different items from the many items and photographs that make up the heritage collection at Discover Eumundi Heritage and Visitor Centre.
Only a small portion of the collection can be on display at any one time and having our new arts space 'Wan'din'in' will allow us to create new exhibitions and bring out rarely seen items.
Our poster gives you an idea of what you will find - can you guess what any of them are?